We create visible results
Career Coach is a professional coaching house that helps businesses generate visible results through their most important asset –their leaders and employees.

Career Coach contributes proactively to development processes by focussing on professional interaction, execution and follow-up. We team up with associated partners who provide a business-oriented approach and focus. This way we ensure results in both delimited and more comprehensive development programmes.

Career Coach consists of two equity partners, Dorte Sommer and Benny Guld, who both have backgrounds as CEOs and business developers in knowledge-intensive industries. The partnership combines two strong experience bases with a pragmatic and results-oriented approach to coaching in knowledge-intensive industries such as the IT, pharmaceutical and life science industries.

Dorte Sommer
In her job as executive coach, Dorte has worked with management and business development for more than 15 years – her core competence as coach lies within pharmaceutical and life science.

Dorte holds a degree in economics and has worked as CEO in Casall Danmark. She has also run her own business and has several management board positions behind her.

Using her many years' experience from management in the Danish and international business sectors, Dorte supports the process from goal setting to execution, implementation and follow-up.

Watch Dorte Sommer in DR2 Deadline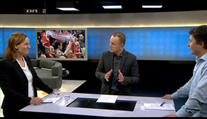 Read more about Dorte at www.sommercoaching.dk

Download CV for Dorte Sommer

Benny Guld
Benny holds a degree in economics and has previously had leading positions as Managing Director and CEO in Oracle and as sales director in IBM. Benny therefore has a keen eye for developing and optimising the employee and leadership potential of knowledge-intensive businesses in compliance with the business' defined goals.

In his work as Trusted Advisor and Executive Coach, Benny has built extensive knowledge of the challenges and solution models that businesses with complex products and services have to deal with in the IT industry.

Read more about Benny at www.careersearch.dk

Download CV for Benny Guld

Our Management Board and Advisory Board
The Management Board and the Advisory Board in Career Coach are composed of active top managers from the same knowledge-intensive industries within which our clients operate. In addition to Dorte Sommer and Benny Guld, the following members sit on the Management Board: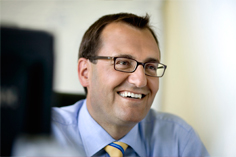 Torben Haase
Torben has strong roots in the IT industry, and he is a tremendous asset to Career Coach's Management Board as Chairman. Torben is Senior Vice President for the global software company Teleca AB (EMEA and Enterprise/Operator Business Unit) and has more than 30 years' leadership experience from IBM, Oracle, Cisco, SAP and more. Torben contributes actively with his experience and insight, and he is a source of inspiration in both management and procedural solution models – especially when it comes to building and managing strong teams in businesses. Alongside his chairmanship at Career Coach, Torben is an active board member in Munin Spot Technology and Innovative Business Solutions and Giritech.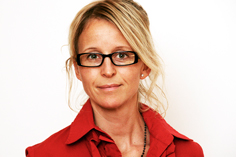 Annelise Arboe Woll
Annelise is an ambitious and dedicated member of Career Coach's Management Board. Annelise brings into play her core competencies within business development and strategy development in her role as Operation & Business Development Manager at TryghedsGruppen (and related portfolio companies) – and in her board duties at Career Coach. Based on her international experience from companies like Lundbeck and Novo Nordisk, Annelise is an excellent discussion partner - and a strong candidate for tomorrow's leaders.


The Advisory Board at Career Coach consists of the Management Board and the following member:

Elsebeth Budolfsen
With her long career in the pharmaceutical industry, Elsebeth Budolfsen is a familiar face in the industry. She contributes actively to Career Coach's strategic and commercial development using her strong global platform and her management and business experience from leading positions and chief executive positions in Novo Nordisk, T-Cellic, ALK-Abelló and Christian Hansen, etc. Board work is a cornerstone in Elsebeth's professional life. Among the boards and committees she has served on through the years are DONG, Ferrosan, Den Danske Bank, the Investment Fund for Emerging Market (IFV), etc., and to the list she also adds a string of positions of trust. Voted business woman of the year in Denmark in 1997 bears proof of her strong commitment and dedication, which we greatly appreciate at Career Coach.